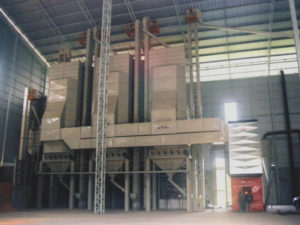 Automated low/high temperature drying for paddy and all free flowing crops.
One pass – and finished ready – to – store.
Economical fuel consumption.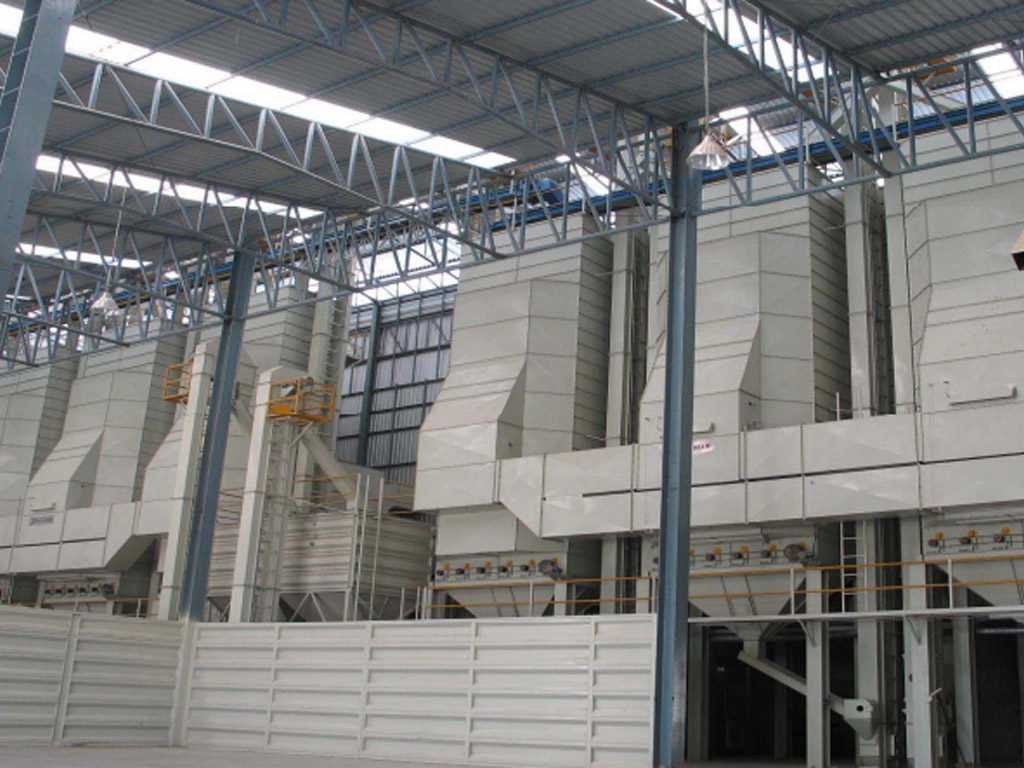 HIGH BEAM Continuous flow dryer is a range of economic and efficient dryer for paddy,
maize, coffee and all free flowing crops. The proven continuous "Mix Flow" principle allows product to be dried and cooled in one pass through the HIGH BEAM dryer with higher drying temperatures without causing damages. Closely spaced, the dryer has layers of tapered air ducts alternately to the openings in the opposite walls ensure even air temperature distribution across product throughout the dryer and as result complete and even drying.
MODULAR DESIGN
HIGH BEAM dryer is designed in modules of 1,070 mm height, each section allowing flexibility of installation, enables it to meet any size of requirment and to fit into any plant layout.
HEAT GENERATOR
HIGH BEAM dryer can be supplied either direct fired with oil burner or indirect with hot air generator, air-to-air heat exchanger with Rice Husk Furnace or solid fuel, also with radiators for steam or hot water.